The Truck of Love has been operating on donations and random acts of kindness for the past 40 years. Now more than ever, in these economic times, there is a great need for resources for the less fortunate in our community. Remember when all the big-time companies were doing so well? They used to be able to give so much and now... well, they simply can't. But we still keep going despite a much reduced budget; the need of the poor continues to grow.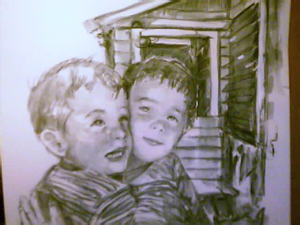 Derik and Donny are four year old twins who live with their mom and dad in the woods. To them they have spent a lifetime waiting to be with the rest of their family in South Dakota. Now, thanks to your gifts of love the difficult life they have been living is in their rear view mirror. They and their parents are on their way to Thanksgiving dinner, and out of the woods. 
(November 20, 2012)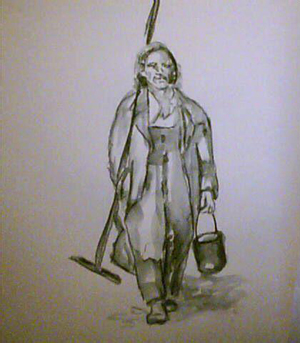 Cinimine lives in the woods and to make money has been cleaning windows in town to make enough money to get home someday. She is just one of many whose lives you touch with your donations.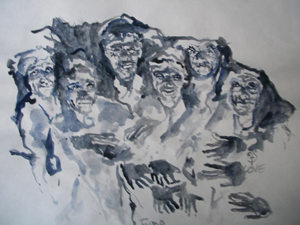 Laundry is done. Fire is warm. We're all full.
What more can we ask for.
"Thanks, Reverend Pete."
My thanks goes to all my donors. Thanks to you!
"I know this woman would have died on the street last month. Because of your generosity, Truck of Love was able to help with food and lodging – costs that cannot be absorbed completely by the parish outreach. You saved a life and it cost about $200."
~ An excerpt from the February 2013 Sue's Corner
We accept the following forms of donations:
Money: Checks, cash, and credit cards (via PayPal)
Food: Gift cards and Scrip for local grocery stores
Your precious time: We always welcome any amount of your time and energy to help Truck of Love.
In memory of: You can also donate as a dedication to the memory of an individual, and the family of that individual will be notified that a gift of love has been given in their name
Call or email us for more information on donating to Truck of Love.
Pete Fullerton (803) 207-4238
Sue Fullerton (803) 207-4078
peteandsue@netgate.net
Donations can also be mailed to:
Truck of Love
1455 George Dunn Rd.
Rock Hill, SC 29730
The Truck of Love is a 501(c)(3) non-profit organization. All donations are tax deductible.